Meet A:B Notebooks at YOUR-MIND, Seoul.
Meet About Blank Notebook at 'YOUR-MIND' in Seoul.
I heard of 'YOUR-MIND' from one of my friends that it is a small bookstore both online and offline. I was intrigued by the fact that it was not just an ordinary bookstore selling same books as large bookstores but they help people make independent books and sell them in their stores. The online store is full of books made by individuals as well as small independent publishers. I also felt like to create my own as I looked through those books created with passion and determination.
One day I decided to visit the YOUR-MIND with a great expectation. Approaching there, however, a fog of disappointment gradually aroused in my mind because I was led toward gray street which was rather far away from main commercial steets and the bookstore was located on the 5th floor without any electric transport equipment helping me up.
The store, however, blew my mind away and softened my tension. The space was very neatly organized with wooden bookshelves and there were two cats welcoming visitors. I was able to overview the neighborhood and it made me even feel like being in an oasis.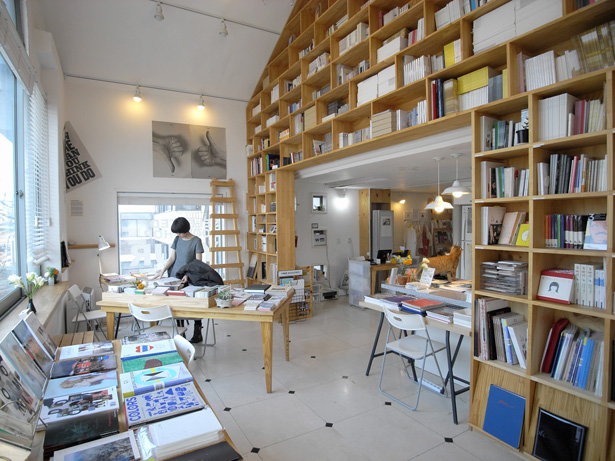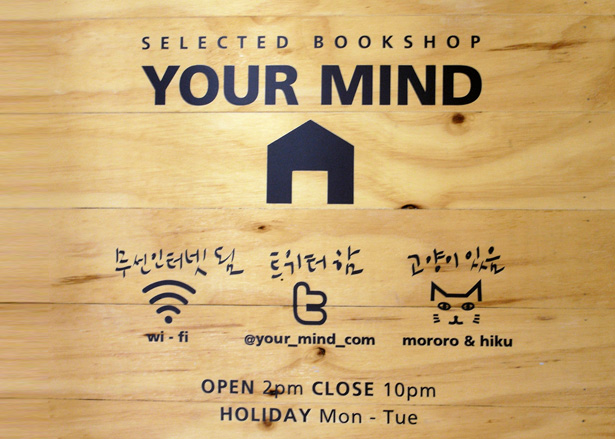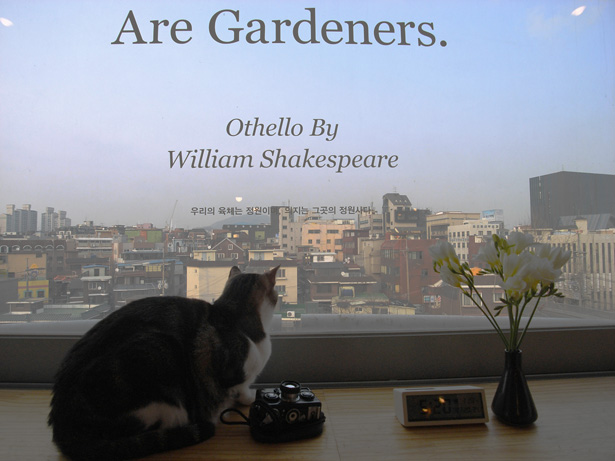 It was a very natural for us to imagine About Blank Notebooks being displayed and sold at YOUR-MIND. I introduced the notebooks to the owner, Iro, and luckily he was interested. Now you can find About:Blank Notebook at both online and offline stores of YOUR-MIND.
Opening hours
Mon Tue Closed
Wed-Sat 14-22
Sun 14-21